Aston Apartments

40 Powell Street , South Yarra VIC 3141
Melbourne South
Just a short tram trip or stroll across the Yarra River from Melbourne CBD lies South Melbourne in between the riverfront South Bank precinct to the north and the bay side suburbs of Port Melbourne and Albert Park to the south.

South Melbourne offers a host of experience from Melbourne's crown Entertainment Complex delivering non stop action and entertainment with is cinemas, bars, live music venues and luxury brand shopping. To a more comprehensive retail experience for shoppers, with a one kilometre shopping strip through the heart of the suburb along Clarendon Street, as well as the popular South Melbourne Market which first opened in 1867 and features food, clothing, shoes and much more.

Melbourne South Map
Loading map, please wait...
Melbourne South Map - Legend

Multiple Hotels

Hotel
Click on the map markers for more information. Hover over the map to zoom in & out or see satellite & terrain views.
Melbourne South: Where To Go / Sightseeing
A1skin and spa
A1skin and spa is situated in one of Melbourne's most vibrant shopping strips in South Melbourne and offers a warm and elegant environment.
Offering first class luxurious spa packages for those times when you are just in need of an escape from life. Recharge mind and body.
A1skin has beauty treatments and cosmeceutical facials that will relax, rejuvenate and replenish your skin such as our Detoxifying Body Wrap or Salt Glow Exfoliation.
Have one of our skilled massage therapists relax and unwind you with your choice of Relaxation, Deep Tissue or Remedial massage.
Perfect for a girls day retreat, couples, Hen's Day or just a relaxing massage on your weekend away.
Please contact us to talk to a spa host to arrange your treatment.
264 Coventry Street,
Lorimer
South Melbourne, VIC, 3205
Located 0.2K from Melbourne South
Rap Jumping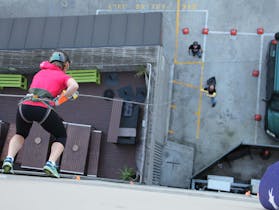 Rap Jumping is a highly advanced form of freestyle rope work.
The method used is a forward SRT rappel commonly known as the Aussie Rappel developed by the Australian SAS. Safety is first priority with a 100 per cent safety record since commercialisation in 1989.
Instructors are carefully selected for ability, thoroughly trained and will personally instruct you on every jump. You are in total control of your speed of descent, but there is also a brake person as a double safety measure.
Abseiling courses are available for everyone, from beginners through to experienced thrill seeker and also offer an Introduction to Abseil course for those with little to no experience, teaching the basic skills and procedures of traditional abseiling.
Those who want a more advanced experience will enjoy the Rap Jumping course. Conducted by extremely experienced and qualified instructors, safety is first priority. The instructors are dedicated to giving you the best experience.
334 City Road
Southbank, VIC, 3006
Located 0.3K from Melbourne South
Australian Tapestry Workshop
The Australian Tapestry Workshop (ATW) enjoys an international reputation as a leader in the creation of contemporary tapestry.
Established in 1976, the ATW is the only workshop of its kind in Australia and one of only a handful in the world for the production of hand-woven contemporary tapestries. Located in one of the finest commercial buildings of the 1880s, a distinctive example of Victorian Free Gothic architecture, the former Harcourt and Parry emporium is of great cultural significance to the South Melbourne locality and the wider metropolis of Melbourne.
The ATW has created more than 500 tapestries ranging from palm-size to monumental hand-woven using the finest Australian wool, which is dyed on-site forming a unique palette of 370 colours. The ATW's highly skilled weavers work with Australian and international artists to produce tapestries that are known for their vibrancy, technical accomplishment and inventive interpretation.
Many notable Australian and international artists have collaborated with the ATW over the years including Arthur Boyd, Jon Cattapan, John Olsen, Jorn Utzon, David Noonan, Sally Smart, Keith Tyson, Brent Harris, Imants Tillers, Brook Andrew and Sheena Wilfred.
ATW tapestries hang in significant public and private collections around the world and leading institutions in Australia, including the Great Hall of Parliament House in Canberra, Australian War Memorial, Sydney Opera House, National Portrait Gallery, National Library of Australia, The Arts Centre Melbourne, Melbourne Recital Centre, State Library of Victoria, National Gallery of Victoria, Royal Children's Hospital and the Royal Women's Hospital Melbourne, Parliament House Perth, and nine Australian embassies worldwide.
The ATW also has an exciting program of exhibitions, public lectures, workshops and programs including weaving classes, guided tours, artists-in-residence, children's weaving programs, community open days and special events.
262-266 Park Street
South Melbourne, VIC, 3205
Located 0.6K from Melbourne South
19th Century Portable Iron Houses
19th Century Portable Iron Houses are the three houses which provide an insight into life in Emerald Hill, now known as South Melbourne, during the gold rush years.
These remarkable examples of early property development are among the few prefabricated iron buildings remaining in the world.
In 1855 South Melbourne had nearly 100 portable buildings, of which 399 Patterson House, still stands on its original site. Abercrombie House and Bellhouse House were moved to the current site from North Melbourne and Fitzroy respectively.
399 Coventry Street
South Melbourne, VIC, 3205
Located 0.7K from Melbourne South
Malthouse Theatre
Malthouse Theatre is at once a treasured building, a theatre company, a creative site and an engine for change.
It is also the imaginative expression of 32 full-time staff reaching out to an even bigger number of local, national and international artists, all dedicated to an ongoing conversation with audiences from all walks of life. This conversation chooses contemporary theatre as its vehicle: an annual program of adventurous multi-disciplinary work inspired by writers, directors, designers, choreographers, audio artists and performers. Here the combined possibilities of all the theatre arts are offered centre stage.
The Coopers Malthouse - the 19th century brewery that houses Malthouse Theatre - is also home to The Coopers Malthouse Bar and Cafe. Arrive early for Happy Hour or a pre-show dinner and stay and play after the performance. Plus, the Cafe is always open during the day for lunch, and has free Wi-fi.
Catch any tram down St Kilda Road and alight at Grant Street (Stop 17). Or catch the No.1 South Melbourne tram and alight at Stop 19 on Sturt Street. Alternatively, the theatre is a 12 minute walk from Flinders Street Train Station and Federation Square.
There are bicycle racks outside the theatre and also a station for Melbourne Bike Share on Sturt St outside the theatre. Helmets can be rented from the IGA on Sturt Street.
Car parks are available on the streets surrounding The Coopers Malthouse. For people holding a disability parking pass, parking spaces are located as close as possible to the entrance of The Coopers Malthouse, both on Sturt St and Dodds St.
113 Sturt Street
Southbank, VIC, 3006
Located 0.7K from Melbourne South
Melbourne South: Events
Below Five Zero Film Festival
Below Five Zero will showcase works created by local filmmakers for change they found in their pocket. All films shown will have been made for less than $50,000.
The festival organisers believe Australia has an immense amount of talent hiding behind low-budget shorts and features. They want to give these filmmakers the opportunity to have their work shown on the big screen and they also want to give the Australian public access to films they might not otherwise get to see.
Enjoy some quality cinema whilst supporting your local filmmakers.

Event Dates
2016
      7th Oct
      8th Oct
      9th Oct
65 Haig Street
Southbank, VIC, 3006
Located 0.4K from Melbourne South
Golf Month
Golf Month is inviting those who have never hit a ball, or need a little help with their pro-aspirations to those who are on the course every week to play golf during October.
Activities will be on offer for people of all ages and abilities with golf facilities nation-wide encouraging golfers new, returning and existing to benefit from great offers throughout October.
For Golf Month there will be come and try clinics, women's programs, open and family days, new formats of the game, community events, MyGolf junior programs, lessons and coaching with a professional for all levels of golfers, and there's also the chance to win a money can't buy Emirates Australian Open experience for club members who introduce a new member during the month of October.
If you are a keen golfer or a novice just wanting to give it a try visit their website to see the Golf Month activities happening in your local area during October. The event is being held in many different places across Australia.
Come on Australia, rediscover your drive and get involved in Golf Month!
Event Dates
2016
      1st Oct
      2nd Oct
      3rd Oct
      4th Oct
      5th Oct
      6th Oct
      7th Oct
      8th Oct
      9th Oct
      10th Oct
      11th Oct
      12th Oct
      13th Oct
      14th Oct
      15th Oct
      16th Oct
      17th Oct
      18th Oct
      19th Oct
      20th Oct
      21st Oct
      22nd Oct
      23rd Oct
      24th Oct
      25th Oct
      26th Oct
      27th Oct
      28th Oct
      29th Oct
      30th Oct
      31st Oct
Level 3, 95 Coventry Street
South Melbourne, VIC, 3205
Located 0.6K from Melbourne South
Australia-China Business Week 2016 Melbourne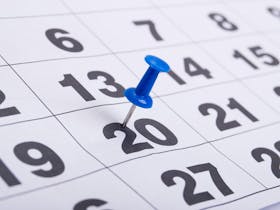 The major national China-Australia business forum series now in the ninth year is anticipated to break the previous attendance record in Victoria, Last years ACBW 2015-Melbourne attracted over 1050 delegates from government and industry, with the luncheon keynote address from the Premier of Victoria.
Over sixty speakers will present ACBW 2016-Melbourne across a diverse range of critical topics, including Health, Agribusiness, Tourism, Financial Services, Property and Are you ready for a Chinese Investor.
ACBW 2016 Melbourne Events include, Australia China BusinessWeek Sydney (ACBW), will be presented on 27 July 2016. Pathways to China Forum, Chinese Forum (Mandarin),Mix at Six Networking Function, Business Matching Sessions and ACBW Keynote Luncheon.
Registration now open.
Event Dates
2016
      27th Jul
8 Whiteman Street
Southbank, VIC, 3006
Located 0.7K from Melbourne South
Wine Dinner Series
The Prestigious Wine Dinner Series returns - 24 May to 22 November 2016.
Crown presents a series of five exquisite menus perfectly matched to the notes of spectacular Australian wines at award-winning restaurants, No. 8, Nobu, Silks and Bistro Guillaume.
Select from five or six courses as you taste your way through each enchanting pairing with a winemaker to guide you through the delicate flavours.
Poised riverside at Crown, enjoy Yarra River views and the Melbourne city skyline as you indulge.
Wine enthusiasts can experience the entire Wine Dinner Series for the special price of $900 per person.
Visit the Crown Melbourne website for participating venues and full event details.
Please call to make a booking call.
*Conditions apply.
Event Dates
2016
      19th Jul
      30th Aug
      20th Oct
      22nd Nov
8 Whiteman Street
Southbank, VIC, 3006
Located 0.7K from Melbourne South
In the Bleak Midwinter
Since the beginning of time, the winter solstice has been marked by rituals of rebirth and renewal. Traditionally on the longest night of the year, cattle are slaughtered, wine is fermented and kings are sacrificed for the eternal feminine. In the bleak midwinter, THE RABBLE (Orlando, Frankenstein) will perform extreme acts of magic under the black sun.
Event Dates
2016
      16th Jun
      17th Jun
      18th Jun
113 Sturt Street
Southbank, VIC, 3006
Located 0.7K from Melbourne South