Print Page
Baycrest Lodge

79 Mere Road , Taupo NZ 3330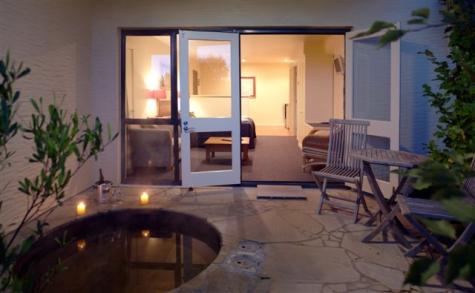 S/King Studio with thermal tub
Experience the latest in quality service and surroundings, where traditional elegance blends with a restful ambience. Baycrest Lodge, Qualmark rated, is 100m from the main swimming beach of Great Lake Taupo. All 16 units are spacious and elegantly appointed and have tasteful european bathrooms and fully self contained kitchen facilities, including fridges, ceramic hotplates and microwaves. Ground floor suites (no views) have individual hot thermal tubs, up to 50'C, 2 of which are full disability access units. First floor suites (Great Lake Taupo views) have large champagne spa baths, balconies and superb lake views. Super king beds are available in all the studio suites. The family room suites can have either singles or a super king bed as well as the queen bed. Some suites interconnect to make more sleeping configurations. Baycrest Lodge also has a stunning swimming pool thermally heated up to between 30'C and 35'C all year round. There is a guest bar and a guest laundry on site. Baycrest Lodge is close to a number of restaurants and is about 1 kilometre (an easy walk) from the town centre. It is also in a perfect position to watch many of the major events such as the NZ Ironman. All the suites offer wireless internet (limits apply), Sky's all new 'Guest Select' meaning 50+ TV channels in every room, 32" LCD TV's with inbuilt DVD player, fridge and microwave. Baycrest Lodge is the ideal place for the discerning traveller, anyone away on business or those just wanting to get away and relax for a time.
Important Information:
N/A
Dates and Passenger details
Retrieving information....
Loading map, please wait...