Cairns Wildlife Safari Reserve

-

Entry to Cairns Wildlife Safari Reserve Family - Self Drive

Kuranda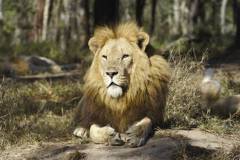 Breakfast with the Beasts
Inclusions:
- Family admission to Cairns Wildlife Safari Reserve.
Price:
Adults: A$0 per Family (Max 4)
Description:
Cairns Wildlife Safari Reserve is a scenic 35 minute drive west from Cairns and just 9 kilometres west of the famous Kuranda Village on the Kennedy Highway. The 200 acre Reserve offers visitors an opportunity to see African and endangered species in a natural enviroment. See the largest pride of African lions in Australasia, Sumartran tigers, Bengal tigers plus common hippo's, Pigmy hippo's, cheetah, rhino, servals, otters, lemurs, ostrich, gibbons, alpacas, Sulawesi Macaque, Japanese Macaque, Spider monkey's, Syrian Brown bears, Australian reptiles and native birds, dingoes and Australian native animals. Walk around and enjoy the feedings every half hour of a different animal or just make your own way round and stop and relax as you watch your favorite animal. There is also plenty of undercover areas around the park to just sit and relax.
Important Information: