Grenfell Accommodation, Hotels, Tours & Information
Grenfell
Grenfell has some of the best examples of heritage architecture in Australia with the Main Street maintaining the charm of days gone by. A walk around town gives the visitor an idea of life during the gold rush.

Close by is the Weddin Mountains National Park, a haven for native animals and bird life. The Weddin Mountains were a hangout for bushranger Ben Hall and his gang and you can still view Ben Halls Cave. Seaton's Farm is a great example of how the settlers to the areas battled the elements and is located near the Weddin Mountains National Park.

The Henry Lawson Festival is held every June long weekend to celebrate Henry Lawson's birth and highlights include poetry readings, art and photography exhibitions, street carnival, historical tours and guinea pig racing.

Grenfell is a farming community growing canola, wheat, oats, barley and raising beef cattle and sheep.
Grenfell: Where To Go / Sightseeing
Grenfell Endemic Garden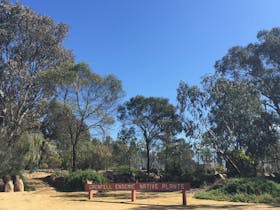 The Endemic Garden is located just a short drive from the Grenfell Visitor Information Centre near O'Briens Hill, mid western Highway. It was established by the Cartwright and Luthje families in 1997.
The garden features plants native to the Grenfell area including rare and unique endemic native plants. You will find a variety of mint bushes and grevilleas only found in Grenfell.
88 Main Street
Grenfell, NSW, 2810
Located 0.1K from Grenfell
Weddin Bird Trails
Grenfell in the Weddin Shire, is unique for bird life in that a considerable proportion of the district is timbered, forest-woodland. The 12 signposted locations are ideal for bird watching in their natural habitat.
Some bird trails are within minutes from the town of Grenfell. The trails take in a variety of habitat include wetlands, National Park and open farmland. Birds frequently observed in the area include Superb Parrot, Diamond Firetail and the Superb Fairy-wren.
For a copy of the self-guided map please go to the Grenfell website or drop into the Grenfell Visitor Centre in Main Street.
Weddin Shire Council,
Weddin Street
Grenfell, NSW, 2810
Located 0.1K from Grenfell
Grenfell Art Gallery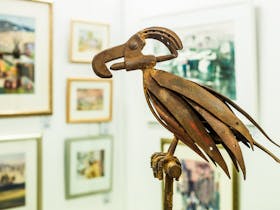 The Grenfell Art Gallery exhibitions feature local and regional artists and sculptors. The gallery adds a professional venue for the arts community of Grenfell. The large light towers in the gallery mean the room is full of natural light and is an unexpected delight behind the building's heritage exterior.
The Gallery is also the new home of the Grenfell Community Curtain which permanently occupies the northern wall of the gallery. The vision for the curtain was 'a visual representation of the essence of the Grenfell community'. The curtain serves as a tourist drawcard as it gives visitors an opportunity to view local sites and past events in the richly textured artwork. The curtain is for the community and its location ensures that everyone has an opportunity to view and appreciate it.
88 Main Street
Grenfell, NSW, 2810
Located 0.2K from Grenfell
Grenfell Historical Museum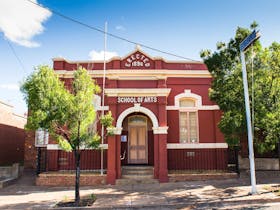 The Grenfell Historic Museum is located on Camp Street next to the Post Office and Fire Station in the former School of Arts building.
Before the discovery of gold in 1866, the Grenfell area was well known as a haunt for bushrangers, in particular Ben Hall. Exhibitions at the Grenfell Historic Museum are themed around a bedroom and kitchen display from the early 1900s, Above the Shaft - a gold mining exhibition, Henry Lawson, bushranging, as well as exhibits on the regions famous sports people, tennis player Jan Lehane and cricketer Stan McCabe.
The museum holds extensive collections of local historical records, maps, photographs and comprehensive displays of household items, musical items and sporting records. The museum should be your first port of call for family history research with several experts on hand to assist.
Camp Street
Grenfell, NSW, 2810
Located 0.2K from Grenfell
The Grenfell and District Sporting Hall of Fame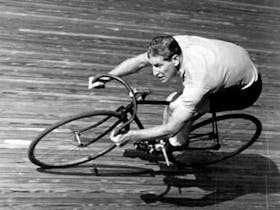 Over the years Grenfell and the Weddin Shire have produced many successful, talented sporting men and women.
In 2016 a small group of community members banded together to form a committee to arrange for the establishment of The Grenfell and District Sporting Hall of Fame to honour those people who have been selected to represent Australia.
The official opening took place on Saturday 29 April 2017 at the Grenfell Bowling Club where 24 people were inducted.

Cross Street
Grenfell, NSW, 2810
Located 0.2K from Grenfell
Grenfell: Events
Grenfell Community Arts and Craft Group Exhibit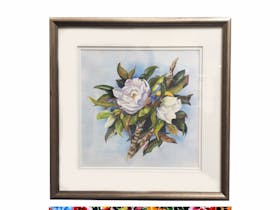 Grenfell is proud to showcase the recent works of their highly regarded local arts group. For many years they have been meeting at their Rose Street Rooms and enjoying friendship and art tuition.
This collection showcases their more recent works. These include still life, landscapes of local scenes in pastels, watercolours, acrylics and oils.
Depending on the work in progress, there may also be some fine sketches and possibly charcoal works.
Event Dates
2018
      16th Jan
      17th Jan
      18th Jan
      19th Jan
      20th Jan
      21st Jan
      22nd Jan
      23rd Jan
      24th Jan
      25th Jan
      26th Jan
      27th Jan
      28th Jan
      29th Jan
      30th Jan
      31st Jan
      1st Feb
      2nd Feb
      3rd Feb
      4th Feb
      5th Feb
      6th Feb
      7th Feb
      8th Feb
      9th Feb
      10th Feb
      11th Feb
      12th Feb
      13th Feb
      14th Feb
      15th Feb
      16th Feb
      17th Feb
      18th Feb
      19th Feb
      20th Feb
      21st Feb
      22nd Feb
      23rd Feb
      24th Feb
      25th Feb
88 Main Street
Grenfell, NSW, 2810
Located 0.1K from Grenfell
Grenfell Art Gallery Exhibit - From Slate to Smart Board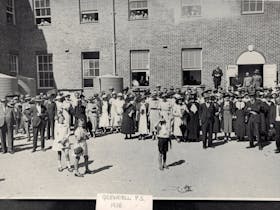 Grenfell Public School Sesquicentenary Exhibition
This exhibition traces the development of Public Education in Grenfell from the "Old Bark School" ( by Henry Lawson) built of bark and poles on the corner of Camp and Forbes Street in 1867, through the years from 1871 when the brick and weatherboard school on the Rose and Warraderry Street corner was established, until the present. The Melyra Street site was opened in 1965 and is now surrounded by gardens, playing fields, tennis and netball courts, covered outdoor areas and an Assembly Hall.
Event Dates
2017
      5th Dec
      6th Dec
      7th Dec
      8th Dec
      9th Dec
      10th Dec
      11th Dec
      12th Dec
      13th Dec
      14th Dec
      15th Dec
      16th Dec
      17th Dec
      18th Dec
      19th Dec
      20th Dec
      21st Dec
      22nd Dec
      23rd Dec
      24th Dec
      25th Dec
      26th Dec
      27th Dec
      28th Dec
      29th Dec
      30th Dec
      31st Dec
2018
      1st Jan
      2nd Jan
      3rd Jan
      4th Jan
      5th Jan
      6th Jan
      7th Jan
      8th Jan
      9th Jan
      10th Jan
      11th Jan
      12th Jan
      13th Jan
      14th Jan
88 Main Street
Grenfell, NSW, 2810
Located 0.1K from Grenfell
Grenfell Art Gallery Exhibit - Botanica Domestica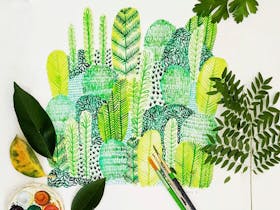 Grenfell Art Gallery Exhibit - Botanica Domestica by Shani Nottingham, Rare Pear Studio.
This exhibition is a collection of varied works, water colour, inks, collage, multimedia inspired by her very own Botanica Domestica.
Shani's photos /art/ words have also appeared/ featured in many magazines blogs and websites including: Inside Out magazine, Central West Lifestyle, Sunday Style/ Tickle the Imagination, Houzz, uppercase, Interiors Addict.
Her art is represented in both private and public collections. She is also the founder and Head administrator of online creative group The Collage Club.
Event Dates
2017
      24th Oct
      25th Oct
      26th Oct
      27th Oct
      28th Oct
      29th Oct
      30th Oct
      31st Oct
      1st Nov
      2nd Nov
      3rd Nov
      4th Nov
      5th Nov
      6th Nov
      7th Nov
      8th Nov
      9th Nov
      10th Nov
      11th Nov
      12th Nov
      13th Nov
      14th Nov
      15th Nov
      16th Nov
      17th Nov
      18th Nov
      19th Nov
      20th Nov
      21st Nov
      22nd Nov
      23rd Nov
      24th Nov
      25th Nov
      26th Nov
      27th Nov
      28th Nov
      29th Nov
      30th Nov
      1st Dec
      2nd Dec
      3rd Dec
88 Main Street
Grenfell, NSW, 2810
Located 0.1K from Grenfell
Henry Lawson Festival of Arts
The Henry Lawson Festival of Arts is held on the June long weekend and celebrates Grenfell's famous son, Henry Lawson, who was born in 1867 on the Grenfell goldfield. 2018 will be the sixty first year the festival has been held.
The festival is an affordable family weekend of entertainment with something for everyone. The festival has an arts focus with national competitions and exhibitions in verse, short story, photography, art, and porcelain.
A range of other activities are also on show including street procession, market stalls, street entertainment, drama performances, car show, stationary engines, antique machinery, live music, dance, busking, concerts, children's rides, wood chop, poetry performances and recitations, and a fun run held in conjunction with the art competitions.
Event Dates
2018
      7th Jun
      8th Jun
      9th Jun
      10th Jun
      11th Jun
Main Street,
Various locations around Grenfell
Grenfell, NSW, 2810
Located 0.1K from Grenfell
Grenfell: Travel Tips
Grenfell Visitor Information Centre
The Grenfell Visitor Information Centre is located within the Community Hub, which includes the Grenfell Art Gallery.
The Visitor Information Centre opened in June 2016 and should be your first port of call when visiting the Weddin Shire. The Visitor Information Centre is an attraction within itself with beautiful wall imagery.
Call in and find out more about this historic goldmining town steeped in history with much of its old world character maintained.
88 Main Street
Grenfell, NSW, 2810
Located 0.1K from Grenfell
Grenfell Map
Grenfell Map - Legend

Multiple Hotels

Hotel
Click on the map markers for more information. Hover over the map to zoom in & out or see satellite & terrain views.