Broken Hill Accommodation, Hotels, Tours & Information
Broken Hill
Beyond the edge of the Darling River on the edge of sundown ..... G'day....Welcome to Broken Hill and the inspirational outback. The vibrant yet subtle colours and magical light of this landscape have brought film-makers and artists here to capture its special quality. It packs a pwoerful emotional punch, this dark red soil contrasting with clear blue skies where the wedge-tailed eagle soars, appealing to something deep in our human souls. There's definitely a spirtual element in this country, as the Aboriginal ancestors kinew. And at sunset, when the wide lorizon glows red and orange, we are each lost for words. The distances are huge and the big red kangaroos can boom two hundred kilometres in a night chasing a thunderstorm. And yet there's a smaller scale - the petals of a Sturt's Desert Pea, the eyes of a lizard, ancient rock etchings. The town of Broken Hill is its own graphic testimony to the struggles of the mining pioneers. The 'tower mullocks' and headframes silhuetted at sunset tell the story of a treasure byond the wildest dreams, a treasure that filled the coffers of a young nation....Australia. THE ACCESSIBLE OUTBACK! BROKEN HILL 'THE SILVER CITY' IN THE HEART OF THE NEW SOUTH WALES OUTBACK. The city of Broken Hill has developed as a vibrant Mecca for Artists and Filmmakers, a long way from its roots as the site of its richest deposit of Silver Lead and Zinc the world has ever seen. Today Broken Hill is still a working town, mining is still a major economic driver and in conjunction with the environment, agriculture, art and tourism, the city is buzzing! Broken Hill is the stepping off point for the greater outback NSW experience, be warned though that 3 days will not be long enough to do it all, you'll need to plan at least 7 days to get around to meet the people and see the diverse countryside that is truly Australian. You will enjoy the friendly nature of our region's community where having a beer or a cup of tea is the best way to get to know somebody, it's through the strength of this community that we've developed one of the most interesting places to visit. Broken Hill has been credited with almost single-handedly taking Australia off of the sheep's back and bringing our nation into the industrial age. On your visit you'll see a dominating memorial to the pioneers of this age, many hundreds of men lost their lives divesting the earth of ore from the line of lode, men and women from many nations made Broken Hill their home and it was through hardship, toil and looking after your mate's that the true Aussie spirit was borne. It was here that the 8 hour work day was introduced; it was here that most of the world's modern mining techniques were perfected; it was here that the Australian identity was forged. A visit to the outback of New South Wales begins in Broken Hill, be prepared to be inspired, because once you've been here you'll understand why the locals love their place.
Broken Hill: Where To Go / Sightseeing
The Heroes, Larrikins and Visionaries of Broken Hill Walk
The Heroes, Larrikins and Visionaries of Broken Hill Walk is a 1.7 kilometre, easy walk from the Railway Station to Billy Goat Hill. Stroll through some of the city's most diverse and interesting areas, soak up the history, culture and notoriety that gave Broken Hill its unique character.
Along the way meet Broken Hill's first lady blacksmith, the world's tiniest mine worker, world famous singers, writers, poets, artists, actors, gamblers, cheats, heroes and battlers, from Chips Rafferty to June Bronhill, Shorty O'Neill to Dame Mary Gilmore. You'll be surprised who you meet in an hour's stroll around town. A map (including a certificate) are available from the Visitor Information Centre free of charge.
From Railway Station to Billygoat Hill
Broken Hill, NSW, 2880
Located 0.0K from Broken Hill
Art on Argent Gallery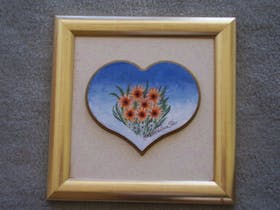 Art on Argent Gallery is locally owned and operated displaying art works from Howard Steer, Roxanne Minchin and Shane Gehlert to name a few.
Art on Argent Gallery also stocks Australian and Broken Hill souvenirs including prints and originals, sand animals - Lizards, Frogs, Snakes and Broken Hill print t-shirts.
311 Argent Street
Broken Hill, NSW, 2880
Located 0.1K from Broken Hill
thom, dick and harry's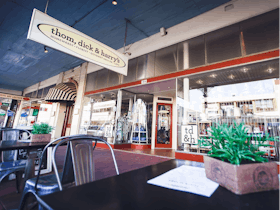 thom, dick and harry's serves up a great coffee and provides you with a truly unique shopping experience! thom, dick and harry's stocks unique gifts and homewares.
Their range includes cookware, KitchenAid appliances, gourmet grocery items, clothing, jewellery, accessories, body care products, candles and more. Their florist creates beautiful bouquets and floral arrangements for any occasion.
Specialising in high quality and practical kitchenware and a large range of gourmet grocery products. The friendly and knowledgeable staff are more than happy to help you find something special or something practical. You will love the variety in the store.
354 Argent Street
Broken Hill, NSW, 2880
Located 0.2K from Broken Hill
Royal Flying Doctor Service Bruce Langford Visitors Centre Broken Hill
The Bruce Langford Visitor Centre combines a museum, theatre and shop, with interactive displays showing the history of the Service, as well as tributes to the doctors, pilots and flight nurses who work for the Royal Flying Doctor Service (RFDS) and the many community groups and benefactors who support them.
So visit now and tour a working RFDS Base. View the aircraft in the hangar. Watch a unique film in the 44 seat theatre. Shop for special souvenirs and explore the Mantle of Safety Museum.
Broken Hill Airport, Bonanza Street
Broken Hill, NSW, 2880
Located 0.2K from Broken Hill
Returned and Services League Hall of Fame Museum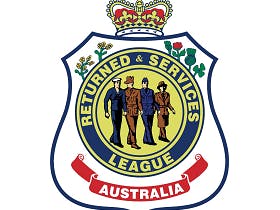 Whilst in Broken Hill visit the RSL Hall of Fame Museum and view memorabilia of war history, photos, badges, swords and items of interest.
The museum is located in the main street where you can also visit art galleries, cafes, clubs, restaurants and marvel at the heritage buildings like the Town Hall, TAFE building or the Post Office with its clock tower.

399 Argent Street
Broken Hill, NSW, 2880
Located 0.3K from Broken Hill
Silver City Mint and Art Centre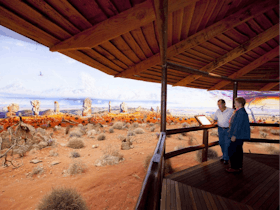 The Silver City Mint and Art Centre is an iconic tourism attraction, next to housing the 'Big Picture'. There is exquisite silver jewellery crafted in Broken Hill, a wide range of artworks for purchase, and chocolates or fudge to entice your taste buds. The Silver City Mint and Art Centre offers a huge collection of art from local and interstate artists.
Many artists can be paralysed by that moment when they stare at a blank canvas - imagine the overwhelming feeling of facing a blank canvas measuring almost 100 metres long and 12 metres at its highest point! Peter Anderson had a vision and was able to take that first brush stroke and a million more to finish the Big Picture, the world's largest acrylic painting on canvas by a single artist. Opened to the public in 2001, Ando's Big Picture quickly became Broken Hill's number one tourist attraction!
66 Chloride Street
Broken Hill, NSW, 2880
Located 0.3K from Broken Hill
Broken Hill Regional Art Gallery
The Broken Hill Regional Art Gallery houses an extensive collection of Australian colonial works including James Coutts Michie and James Ashton along with several important Victorian painters such as Arthur Hacker RA. The gallery also has a nationally recognised collection of early 20th century Australian paintings including works by Margaret Preston and Arthur Streeton through to contemporary works by Rick Amor, Charles Blackman, Arthur Boyd, Lloyd Rees, Barbara Hanrahan, Mandy Martin, Clifton Pugh, Lloyd Rees, Tim Storrier, Clifford Possum Tjapaltjarri, Emily Kane Kngwarreye, David Malangi and many other fine Australian artists.
Founded in 1904 with donation of artworks by George McCulloch (a member of the Syndicate of Seven who launched the Broken Hill mining industry in 1883) and others, the Broken Hill Regional Art Gallery is the oldest regional art gallery in NSW and is housed in the historical Sully's Emporium in Argent Street since 2004.
Admission is by donation.
404-408 Argent Street
Broken Hill, NSW, 2880
Located 0.4K from Broken Hill
Albert Kersten Mining and Minerals Museum
The Albert Kersten Mining and Minerals Museum displays minerals, gems and interesting props regarding mining in Broken Hill and the town's special gift of minerals. This museum is not a static collection of rocks but a dynamic and active interpretive centre.
With the many hands-on exhibits, light, sound and movement, visitors can discover some of the beauty and mystery of the world of minerals. Learn about the science of crystals, explore the history of our planet; find out how the 'super giant' ore body formed in Broken Hill.
Uniquely designed cabinets display over 200 choice specimens at a time. Each of these specimens is individually lit so that they may be seen to their best possible advantage.
Corner Crystal and Bromide Streets
Broken Hill, NSW, 2880
Located 0.4K from Broken Hill
Sturt Park Reserve and Titanic Memorial
Sturt Park was first gazetted as the Central Reserve in 1895 and was officially known as Sturt Park from 1944, to commemorate the centenary of the inland explorations of Captain Charles Sturt in 1844-45. Near the rotunda stands a memorial to the heroic bandsmen of the ill fated steamship Titanic who continued to play as the ship went down in a valiant effort to quell the panic of the passengers.
The Titanic Collection may be viewed at the Research Centre at the Synagogue of the Outback Museum at 165 Wolfram St.
Beautiful Sturt Park has large grassed areas, a wonderful display of roses and flowers, a skate park and a fenced adventure playground for children (including a gas barbecue and a covered picnic area with tables and chairs).
Sulphide Street ,
Corner of Wolfram Street
Broken Hill, NSW, 2880
Located 0.5K from Broken Hill
Broken Hill: Events
Broken Hill Community Markets
Broken Hill Community Markets are held on the second Saturday of the month, except December and January.
Come for a stroll and pick up some local treats - coffee, handmade chocolates, jams, pickles, chutneys, sauces, gourmet cupcakes, locally grown olive products, Asian food, adult and children's clothing, original paintings, photographic works of art, jewellery, mineral collections, bric-a-brac, knitted children's toys, a good old Aussie barbecue and lots more.
The markets run from 8am to 1pm.
200 Beryl Street
Broken Hill, NSW, 2880
Located 0.4K from Broken Hill
Broken Hill Map
Broken Hill Map - Legend

Multiple Hotels

Hotel
Click on the map markers for more information. Hover over the map to zoom in & out or see satellite & terrain views.