Swansea Heads Accommodation, Hotels, Tours & Information
Swansea Heads
Swansea is located on the eastern shores of Lake Macquarie and offers the only entrance to the Lake, with Swansea Channel connecting the Lake to the Pacific Ocean. Swansea is located 140 kilometres north of Sydney and is popular for its water sports, beaches and fishing. Fishing is one of the most popular sports in the area with an abundance of marine life. The species of fish is virtually unlimited and the area is well known for its game fishing clubs. One of the largest coastal saltwater lakes in the Southern Hemisphere, Lake Macquarie is surrounded by cosy holiday towns like Belmont, Wangi Wangi, Cooranbong, Swansea and Toronto. Enjoy a sunny afternoon in one of the many boats that grace the shimmering water, catch a wave at one of four patrolled beaches or venture into the mountains for a picnic lunch and sightseeing walk. There are a mammoth 92 towns and villages, 29 public boat ramps, 28 public jetties and wharves and seven marina berths around Lake Macquarie, making it the perfect family holiday destination.
Swansea Heads: Where To Go / Sightseeing
Caves Beach
Caves Beach is well known for its namesake - a network of sea caves at the southern end of the beach, which can be explored at low tide. Caves Beach has well maintained barbecue facilities and a picnic area. Bring the family down to Caves Beach for a great day out.
Mawson Close
Caves Beach, NSW, 2281
Located 1.5K from Swansea Heads
Blacksmiths Beach
Blacksmiths Beach is a patrolled beach at the southern end of a nine mile stretch of coastline. It is popular with families, as it is known as being safe for swimming. The breakwall, which acts as the border between the beach and the Swansea Channel is also popular with walkers, cyclists and fishermen. Blacksmiths Beach is also home to Swansea/Belmont Surf Lifesaving Club.
Access off Gommera Street
Blacksmiths, NSW, 2281
Located 1.6K from Swansea Heads
Catherine Hill Bay Beach
Catherine Hill Bay is largely untouched by development, and the coastline looks as it would have 100 years ago, with a stunning beach, popular for fishing, surfing and swimming. The beach also has the unusual icon of a large coal loading jetty, which has only recently been decommissioned. The beach is patrolled in the warmer months.

Flowers Drive
Catherine Hill Bay, NSW, 2281
Located 6.8K from Swansea Heads
Dobell House
Dobell House is the home and studio of Sir William Dobell, one of Australia's greatest artists, on the shores of beautiful Lake Macquarie.
Explore Sir William's unique home with its original furniture, personal memorabilia and family mementos. Browse an extensive exhibition illustrating his life and work from the 1920s until his death at Wangi in 1970. Experience his studio just the way it was when he painted there. See what he saw when he painted some of his great paintings.
Listen to a 1963 radio interview in which Sir William talks about himself and his work, or watch a video program featuring another interview with him actually recorded in the House. Study a transcript of the famous 1944 courtcase when Dobell and the NSW Art Gallery were sued by two unsuccessful entrants in the 1943 Archibald who claimed Dobell's prize-winning painting of fellow artist Joshua Smith was not a portrait.
47 Dobell Drive
Wangi Wangi, NSW, 2267
Located 7.3K from Swansea Heads
Swansea Heads: Events
Caves Beach Ocean Swim
The inaugural Caves Beach Ocean Swim was conducted on 18 March, 2004, and every year since swimmers assemble at Caves Beach Surf Lifesaving Club for pre race registration and instruction prior to the swim start.
The area provides a lovely secluded beach for the local swimmers and a great starting point for the race. Unique from most other swims, the race can be viewed in its entirety from the elevated headland, placing you, the spectator close to all the action in the water.
The presentation is scheduled for between 12pm and 12.30pm at the Caves Beach Surf Club, followed by a live band on the club forecourt.
Please refer to the website for further details.
Event Dates
2016
      27th Feb
Caves Beach Road
Caves Beach, NSW, 2281
Located 1.8K from Swansea Heads
Lake Macquarie Carnival
*** Latest event details are yet to be confirmed ***
Summer Family fun in South Belmont Reserve, Lake Macquarie. Lots of rides for young and old, with tasty carnival foods like fairy floss and dagwood dogs. Games of skill daily from 6:30pm -10pm.
Lots of free parking and free entry to all. Every Tuesday night there is an unlimited ride armband special so the kids can ride all night long for one flat fee.
Event Dates
2016
      2nd Jan
      3rd Jan
      4th Jan
      5th Jan
      6th Jan
      7th Jan
      8th Jan
      9th Jan
      10th Jan
      11th Jan
      12th Jan
      13th Jan
      14th Jan
      15th Jan
      16th Jan
      17th Jan
      18th Jan
      19th Jan
      20th Jan
      21st Jan
      22nd Jan
      23rd Jan
2017
      2nd Jan
      3rd Jan
      4th Jan
      5th Jan
      6th Jan
      7th Jan
      8th Jan
      9th Jan
      10th Jan
      11th Jan
      12th Jan
      13th Jan
      14th Jan
      15th Jan
      16th Jan
      17th Jan
      18th Jan
      19th Jan
      20th Jan
      21st Jan
      22nd Jan
      23rd Jan
692A Pacific Highway
Belmont, NSW, 2280
Located 5.1K from Swansea Heads
Artist Margo Humphries at Gallery and Grind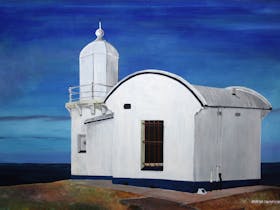 Margo Humphries is the guest artist at Gallery and Grind during January and February.
Gallery and Grind is a family run business that incorporates both a cafe and an art gallery in one space. The cafe prepares and serves delicious light food that has vegetarian, gluten-free, and dairy-free options to cater to any preference. The menu is simple food, made fresh every day, and includes coffee, gelato, light meals, house baked goods and much more. Gallery and Grind also strive to have the best quality coffee, made just the way you like it every time.
Event Dates
2016
      6th Jan
      7th Jan
      8th Jan
      9th Jan
      10th Jan
      11th Jan
      12th Jan
      13th Jan
      14th Jan
      15th Jan
      16th Jan
      17th Jan
      18th Jan
      19th Jan
      20th Jan
      21st Jan
      22nd Jan
      23rd Jan
      24th Jan
      25th Jan
      26th Jan
      27th Jan
      28th Jan
      29th Jan
      30th Jan
      31st Jan
      1st Feb
      2nd Feb
      3rd Feb
      4th Feb
      5th Feb
      6th Feb
      7th Feb
      8th Feb
      9th Feb
      10th Feb
      11th Feb
      12th Feb
      13th Feb
      14th Feb
      15th Feb
      16th Feb
      17th Feb
      18th Feb
      19th Feb
      20th Feb
      21st Feb
      22nd Feb
      23rd Feb
      24th Feb
      25th Feb
      26th Feb
      27th Feb
Gallery and Grind,
600 Pacific Highway
Belmont North, NSW, 2280
Located 6.5K from Swansea Heads
Wangigaine Socialgaine Six Hour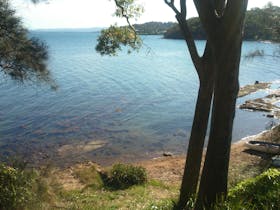 *** Latest event details are yet to be confirmed ***
The Wan-gi-gaine Socialgaine is a suburban rogaine. Rogaining is the sport of cross country navigation. Teams of two to five people are provided with a map and set their own course and pace. Each team / competitor is also provided with a watch to record their times to each flag and points.
There is a mass start and a mass finish, competitors can finish early however late finishes are penalised with point deductions. This course has pram friendly route options. 300 to 400 competitors are expected with some of the top runners in the country competing to try and collect all flags.
Event Dates
2015
      22nd Nov
2016
      22nd Nov
Market Street
Wangi Wangi, NSW, 2267
Located 7.9K from Swansea Heads
Rathmines Catalina Festival
*** Latest event details are yet to be confirmed ***
October will see the Rathmines Catalina Memorial Park Association Inc. host the 8th annual Catalina Festival at Rathmines Lake Macquarie.
The festival will be one of largest yet with a large air display, a wide range of land based activities for families to see, touch and experience, sea planes, gliders and a lot of history.
At the former RAAF seaplane base at Rathmines, once the largest flying boat base in the South Pacific, a tightly packed and spectacular air show will have visitors in awe of breathtaking stunts and flying manoeuvres. Paul Bennet Airshows has created a program with 15 different aircraft and flight teams which will fly from mid morning until the end of the festival with the highlight being the Catalina Flyover in the afternoon.
Event Dates
2015
      25th Oct
2016
      25th Oct
Rathmines Park,
Stilling Street,
Corner of Dorrington Road
Rathmines, NSW, 2283
Located 8.5K from Swansea Heads
Swansea Heads: Travel Tips
Lake Macquarie Visitor Information Centre
The Lake Macquarie Tourism team has extensive knowledge of the local area, and beyond. They are here to not only service visitors but also the local community.
There is an extensive collection of maps, guides, brochures and information relating to great things to see and do in Lake Macquarie. Before you venture out, drop in to the Centre and you might be surprised what's on offer in their local region.
Lake Macquarie Tourism can help you find the best deal on accommodation, activities and tours.
Free internet access is also available.
228-234 Pacific Highway
Swansea, NSW, 2281
Located 1.8K from Swansea Heads
Swansea Heads Map
Swansea Heads Map - Legend

Multiple Hotels

Hotel
Click on the map markers for more information. Hover over the map to zoom in & out or see satellite & terrain views.