Atherton Tablelands Accommodation, Hotels, Tours & Information
Atherton Tablelands
Within a stone's throw, 13.7 kilometres from its biggest neighbour, Atherton, along the tree-shaded Kennedy Highway, Tolga presents a quaint little town with good examples of early Queensland architecture. These include the Tolga butcher shop and newsagency building.

A centre strip in the main street features a towering fig tree and heritage and timber display consisting of seven carved poles, much like totem poles. These showcase, in creative carving, aspects of the Tableland's rich heritage including Aboriginal culture, animals, plants and threats to the rainforest habitat. With its range of accommodation from caravan parks to a five-star retreat, Tolga is a great town to use as a base to explore the numerous attractions of the Atherton Tableland.

Atherton Tablelands: Where To Go / Sightseeing
Historic Village Herberton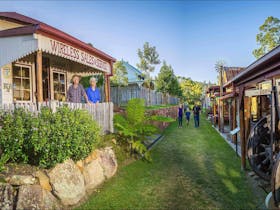 A visit to the Historic Village Herberton is like stepping back in time. Showcasing Australia's rich and diverse history this outdoor pioneer museum is testament to an era that is long gone. Open year round to visitors, the Village collects, preserves and displays fascinating historical exhibits from across Australia. The history of this museum is also closely tied with the township of Herberton and features many priceless antiques as well as buildings that have come from the town's ancestors.
The Village currently has over 60 original buildings that date from Herberton's foundation years. Walking through the Village, visitors are given a sense of being in a real township complete with chemist, bottle collection, school, bank, grocer's store, frock salon, toy shop, mechanic, jail and more. You can spend an entire day absorbing it all so plan on relaxing and taking your time. In addition, the museum also offers a great gift shop at the Bakerville Tearooms for all your souvenir needs including toys and arts and crafts. The Tearooms also serves delicious homemade pies, scones, sandwiches and more.
6 Broadway,
Atherton Tablelands
Herberton, QLD, 4887
Located 2.0K from Atherton Tablelands
Herberton War Memorial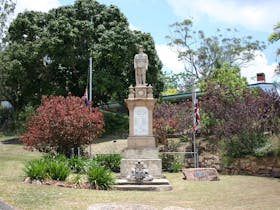 Herberton's war memorial, a popular 'Digger' soldier statue-stands out, and not just because of its soldier's posture: erect, head high. This monument specifically acknowledges an Aboriginal serviceman among its honoured.
The painted stone memorial, unveiled in the early 1920s, is a tribute to 199 local men who enlisted in WWI. Australians were proud of their army of volunteers: many monuments accordingly record all names, providing a rich insight into the community's support of the war.
The plinth on which the khaki uniformed soldier stands also identifies 28 war dead: 21 killed and seven died on service, including a man designated as Aboriginal.
Monumental masons AL Petrie and Sons of Brisbane created this memorial, part of their own virtual army of soldier statues embodying the ANZAC traits of loyalty, courage, youth, innocence and masculinity.
A path leads to the memorial, now set in established gardens. A captured gun or 'war trophy' is located at the front of the monument.
Myers Street
Herberton, QLD, 4872
Located 2.4K from Atherton Tablelands
Bat Hospital Visitor Centre, The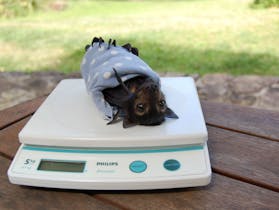 Enjoy an intriguing insight into the world of bats. The Bat Hospital Visitor Centre has Advanced Ecotourism accreditation and offers a unique 'up close and personal' wildlife experience just outside Atherton. You will meet some small insectivorous microbats, seen in the wild at nearby Undara and Paronella Park; and the larger fruit and nectar eating megabats like flying foxes. The Visitor Centre experience includes a short video about the work of the hospital, and world-class interpretive signage.
Personalised tours operate daily 3pm to 6pm throughout the year, but bookings are essential. The flying foxes live in a six metre high cage and only come down to eye-level at feeding time in the afternoon.
Situated on five acres of landscaped gardens, and nestled in a wet sclerophyll/rainforest valley, a visit to the Bat Hospital can also offer a great birding experience. Visit Hastie's Swamp, a fabulous migratory bird wetland just down the road. The Bat Hospital attracts visitors, volunteers and students from around the world, is actively engaged in research and conservation, and has featured in many television documentaries. The Director has won numerous awards for community conservation and education.
134 Carrington Road
Atherton, QLD, 4883
Located 10.0K from Atherton Tablelands
Mt Hypipamee
The Hypipamee crater is referred to as a volcanic pipe. The pipe was opened upward through surface rocks by gas produced from molten rock below and as a result of tremendous pressure, the vent exploded sending volcanic bombs far across the landscape. It has a diameter of 61 metres at the water level which is 58 metres below the platform. Even 85 metres below the water surface, the pipe hasn't lost any of its dimensions.
Mount Hypipamee Crater Road
Upper Barron, QLD, 4883
Located 11.1K from Atherton Tablelands
Atherton Chinatown Site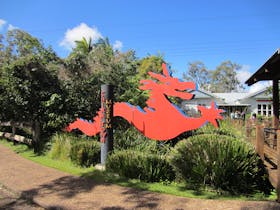 The land surrounding the Hou Wang Mai was the site of an 1880's Chinese settlement. By 1897 there were over 180 Chinese living in the village known as Cedar Town, with a short main street lined with small timber and iron shops and houses. The Hou Wang Mai was built in 1903. By 1909, the commercial premises included corn merchants, food and goods stores, a herbalist, two gambling dens and an entertainment place that employed musicians. There was also a Tong society meeting hall.
After World War One when Chinese land leases were turned over to returned soldiers, most Chinese left the district. European speculators owned the site. However, local maize farmer and Hong Kong born Mow Jue Sue purchased the property in 1925 and it remained in his family until 1967 when it was transferred to John and Violet Fong On.
The National Trust of Queensland received funding in 1975 to carry out research on the site and the Fong On family arranged to transfer the Hou Wang Mai property to the Trust. The Atherton Shire Council assumed ownership of the Chinatown site in 1991. Council relocated the old Atherton Post Office nearby for use as a Chinese Museum.
Herberton Road
Atherton, QLD, 4883
Located 12.6K from Atherton Tablelands
Hou Wang Chinese Temple and Museum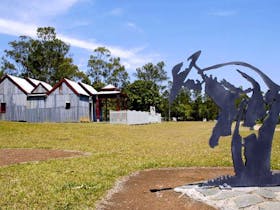 Atherton Chinatown is the Award-winning site of the unique Hou Wang Temple and interpretive museum. Located just over a scenic hours drive south west of Cairns, the National Trust of Queensland property ensures visitors of a fascinating insight into part of North Queensland's history and heritage. The site was chosen by the Chinese settlers during the 1800s. The temple is the only one of its type remaining and the only temple dedicated to Hou Wang outside of China still existing. It has an ornate interior with original wood carvings that can be seen during the guided tour of the property.
Allow time to browse through the interpretive museum with its interactive displays and 'world-first' artefact scanner. The giftshop has a good array of Feng-Shui symbols and souvenirs.
86 Herberton Road
Atherton, QLD, 4883
Located 12.6K from Atherton Tablelands
Atherton Forest Mountain Bike Park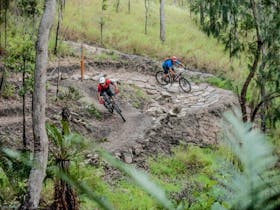 Atherton Forest Mountain Bike Park is a network of purpose-built, single-track mountain bike trails located in the Herberton Range State Forest. Trails meander through an open forest of gums, bloodwoods, mahoganys, she-oaks, grasstrees and cycads and some of the trails pass former forestry experimental plots of teak, blackbutt and tallowwood trees.

1 Vernon Street,
Atherton Trailhead and Skills Park,
PO Box 257
Atherton, QLD, 4883
Located 13.9K from Atherton Tablelands
Atherton Tablelands: Events
Tastes of the Tablelands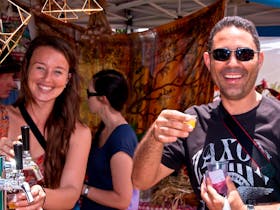 The Tastes of the Tablelands is a showcase of what this beautiful region has to offer. From local producers offering the special and innovative, to a superb entertainment program. Competitions, demonstrations and tastings are all part of the day. All manner of food, arts and crafts are on display and for sale. All set under the magnificent trees in the grounds of the historic Hou Wang Chinese Temple in Atherton. Many local innovative producers have kicked off international success from this festival.
The evening prior features a Gala Dinner held in the park under the big marquee. Five courses showcasing ten of the best local food producers in the region. This is the finest dining experience possible on the Atherton Tablelands. And accompanied by some of the best local musical talent.
Event Dates
2018
      13th Oct
      14th Oct
      14th Oct
Herberton Road
Atherton, QLD, 4883
Located 12.6K from Atherton Tablelands
Atherton Tablelands: Travel Tips
Herberton Mining Museum and Visitor Information Centre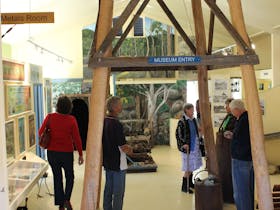 The Herberton Mining and Visitor Information Centre is located on Jack's Road in Herberton.
This accredited visitor information centre offers a one stop shop for travel information including maps, brochures, and itineraries. Staffed by skilled and knowledgeable locals, the Herberton Mining and Visitor Information Centre can provide advice on the things to see, things to do and where to eat. Discuss with the friendly staff your travel plans.
1 Jack's Road
Herberton, QLD, 4887
Located 2.2K from Atherton Tablelands
Atherton Visitor Information Centre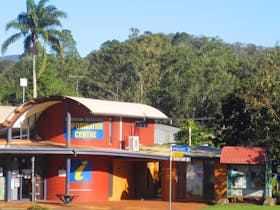 The Atherton Visitor Information Centre provides a friendly welcome by knowledgeable staff and volunteers who offer expert local advice and free information on exploring the region. To make your visit more enjoyable the centre can assist with bookings for a wide range of attractions and accommodation. The Atherton Visitor Information Centre is also a Queensland National Park Booking Agent so just ask us about camping queries and bookings.
On the third Thursday of each month during the peak season (May to September)at 10.00 am, the centre offers a free Food Tasting Safari showcasing the local Tableland produce from delicious cheeses, yoghurts, fruits and nuts to jams and chutneys.
To cater for the growing number of cyclists there is a bike rack just outside the door and a range of maps showing local tracks both mountain biking and road biking are available.
The centre offers a huge range of souvenirs and locally made gifts along with free Wi-Fi and a charging station for mobile phones and electronic equipment.
Corner of Main Street and Silo Road
Atherton, QLD, 4883
Located 13.7K from Atherton Tablelands
Atherton Tablelands Map
Atherton Tablelands Map - Legend

Multiple Hotels

Hotel
Click on the map markers for more information. Hover over the map to zoom in & out or see satellite & terrain views.