Wongawallan Accommodation, Hotels, Tours & Information
Wongawallan
We do not currently have any general information about Wongawallan. To find out more about the area try the following locations:

Wongawallan: Where To Go / Sightseeing
Old Tambo Downhill Mountain Bike Track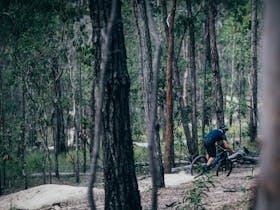 Opened in 2014, 'Old Tambo' is for experienced mountain bike riders looking for a high adrenaline run. It features fast flowing corners, rollers, dips, gaps and a nice chill out section through treed grasslands before the tight and technical bermed corners, drop-offs and steep grades to exit.
Access to the start of trail is on the top of Mount Tamborine, at the end of Wongawallan Road, Eagle Heights. It ends at the bottom of the mountain on Welches Road, Wongawallan.
The Black Diamond Trail is built by well-respected Australian track builders, Trailworx and Trailscapes. Designed in association with and built to the trail building guidelines of the International Mountain Bicycling Association.
The descent is approximately three-kilometres and will take experienced riders 10-minutes. It's possible to ride back up the fire road that mostly runs parallel to the trail but it's steep! Most opt to shuttle back to the top with a vehicle and driver.
The track includes many technical sections, jumps and berms as well as small rest areas. It's best suited for all-mountain (AM/Enduro) bikes. It can be ridden with a downhill bike, although there is some pedalling involved. This is a public trail open for all to use.
Wongawallan Road
Wongawallan, QLD, 4210
Located 4.3K from Wongawallan
Wongawallan: Events
St Davids Day Banquet and Murder Mystery Dinner
Get in national colours and be ready to celebrate Wales National Day of St David. March 1 marks the day of which all of Wales turn out in parades in full colour in which to celebrate their national Patron Saint.
Wales is famous for its castles and that's where this night begins. You will be playing a character in this fantastic journey. This is the story:
The Kilmore Preservation Society is comprised of many diverse individuals who have a passion to preserve historical landmarks, such as the Stratford Castle. The members come from all walks of life such as astronauts, ancient artifact dealers and medical researchers. There have been too many scandals between the members lately. In addition, nobody in the town of Kilmore feels safe with a serial killer on the loose.
Event Dates
2019
      2nd Mar
7 Elevation Drive
Wongawallan, QLD, 4210
Located 0.1K from Wongawallan
Murder Mystery Dinner Gold Coast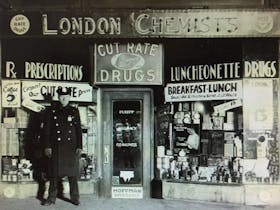 Ever wanted to be involved in a murder and solve the case yourself, or even be a murderer?
At the Fox and Hounds they have four murder themes.
Games of Crowns - Medieval
Murder at the Grand Gatsby - 1920s
Factions - Vampires, Sorcerers and Werewolves
others include Harry Potter
Choose a theme, they will send you your unique character and that becomes you for the evening. You will find how to dress and how you fitted into society. Then just turn up on the evening in theme and you are given tasks of which to complete. All of a sudden a murder is committed. If it wasn't you that is dead, now is your chance to unravel the clues, challenge and bribe others to get to the bottom of the story. Can you solve the crime?
This applies to private and group murders only. A minimum of 12 guests is required or as listed they have a few public murders of different themes.
Call directly to book one of these unique events.
Event Dates
2019
      2nd Mar
2020
      15th Feb
7 Elevation Drive
Wongawallan, QLD, 4210
Located 0.1K from Wongawallan
Live Morris Dancing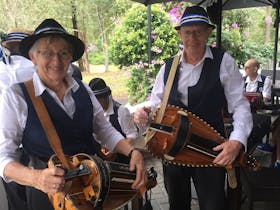 Morris dance is a form of English folk dance usually accompanied by music. It is based on rhythmic stepping and the execution of choreographed figures by a group of dancers, usually wearing bell pads on their shins. Implements such as sticks, swords and handkerchiefs may also be wielded by the dancers. In a small number of dances for one or two people, steps are near and across a pair of clay tobacco pipes laid one across the other on the floor.
The earliest known and surviving English written mention of Morris dance is dated to 1448, and records the payment of seven shillings to Morris dancers by the Goldsmiths' Company in London. Further mentions of Morris dancing occur in the late fifteenth century, and there are also early records such as bishops' "Visitation Articles" mention sword dancing, guising and other dancing activities, as well as mumming plays.
Join them on an evening of dance and music as they celebrate old traditions of historic England.
Morris Dancers will be performing on both May Day and the Queens Birthday Long weekend Holiday Mondays from 1pm.
Event Dates
2019
      6th May
      6th May
      7th Oct
      7th Oct
7 Elevation Drive
Wongawallan, QLD, 4210
Located 0.1K from Wongawallan
Battle of Hastings Re-enactment 1066 Medieval Weekend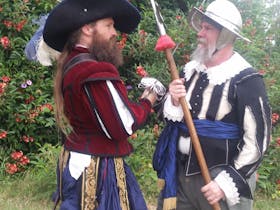 Knights and warriors of both the Normans and the Saxons set out to conquer each other on the battlefield representing what happened in 1066. Join them on the battlefield and witness what it would of been like in the days as a warrior of knight.
Free event for all ages.
Specialised menu options also available.
Saturday 12 warm up fighting occurs between 3pm to 5pm and official battle of Hastings Sunday 12pm to 3pm.
They are also hosting a murder mystery medieval dinner Saturday 12 October - there will be a three course dinner with a welcome drink for AUD85 per person.
Event Dates
2019
      12th Oct
      13th Oct
7 Elevation Drive
Wongawallan, QLD, 4210
Located 0.1K from Wongawallan
St Georges Day Medieval Dinner
Court Justice by Battle - knights, noblemen and ladies join to celebrate St George - but then a crime is committed right under their very eyes. Now, the fate of this low life is in the hands of the courts.
See how ones family will fight to defend their name whilst the crowns knights go into battle and unleash there strength against one another on the battle grounds.
After the battle has taken place all will join in a feast not only to celebrate the courts decision but St George himself.
Two course Banquet dinner with platters of meat and vegetables and bread and butter pudding.
Event Dates
2019
      20th Apr
7 Elevation Drive
Wongawallan, QLD, 4210
Located 0.1K from Wongawallan
Dr Who Murder in the Marketplace Dinner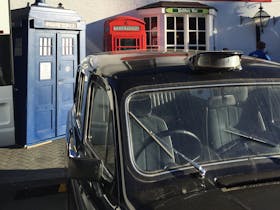 Join the Doctor on a night of blackmail and corruption as you witness someone get murdered. If it wasn't you then who did it? Specially designed murder mystery night with dinner, great fun set for all ages.
The Storyline:
Doctor Who - Murder in the Marketplace
The Fox and Hounds sees one of the most memorable evenings in its long, intriguing history! Transported from England, across the globe to Australia, through use of a H2O scoop by a Judoon Police Chief, you find yourself embroiled in an investigation into black market activityand that rapidly changes into an investigation into a murder!
The price includes your dinner. Limited to just 18 characters, this very special event will have Dr Who fans in their element. Bookings are essential with pre-payment in advance.
Arrival is 6pm for a four course dinner.
Note : Dr Who props on show all October with the Tardis, Dalek, Ood, Silence and Cyberman.
Event Dates
2019
      19th Oct
7 Elevation Drive
Wongawallan, QLD, 4210
Located 0.1K from Wongawallan
Tennents Tartan Day Tattoo : A Gathering of Clans
April 6, 1320 marked the date of which Scotland filed for independence with the Pope and declared any which country trying to invade would be met with force. On 1st July 1746 British made rule that tartans are banned and prison for anyone wearing one representing an uprising of the highlands.
On this special occasion they celebrate what people sacrificed themselves for and that family and country always comes first.
Brisbane City Pipe Band will perform on a massive scale over dinner.
Menu starting with shared Pate then a choice of Mains: Haggis, Vegetarian Haggis, Roast Beef, Pork, Lemon pepper crusted Cod, Nuggets and chips for any children with Trifle to finish with.
Get Your Clan together, Kilt and all.
Tickets include great entertainment and all the best in Scottish Tradition.
Some hae meat and canna eat,
And some wad eat that want it,
But we hae meat and we can eat,
Sae let the Lord be Thankit!
Booking essential.
Event Dates
2019
      29th Jun
7 Elevation Drive
Wongawallan, QLD, 4210
Located 0.1K from Wongawallan
St Andrews Day Pipe Celebration Dinner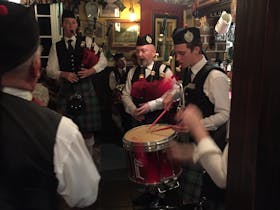 Remember the tunes of Amazing Grace or The Bluebells of Scotland? Some of these amazing classics and more will be featured during the evening.
On arrival be welcomed by the entire Brisbane Pipe Band. As the evening progresses so does the entertainment with fantastic not to be forgotten performances right up close and personal. If you're a passionate Scot or just love the pipes then this is an event not to be missed.
There will be a three course dinner served with optional Haggis or not as a main course.
Entree: Peppercorn pate.
Main: Haggis or, Vegetarian Haggis, Roast Beef or Pork, Chicken Leek and Bacon Pie.
Dessert: Trifle.
Event Dates
2019
      30th Nov
7 Elevation Drive
Wongawallan, QLD, 4210
Located 0.1K from Wongawallan
Guy Fawkes Night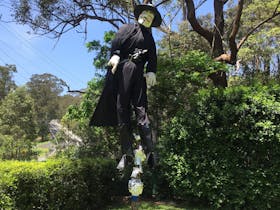 Remember, remember the fifth of November
The gunpowder treason and plot
I see no reason why gunpowder treason
should ever be forgot
Join Fox and Hound for dinner and a reenactment of the foiled plan in which Guy Fawkes tried to kill the King of England.
Be welcomed by 16th Century guards before dining, then witness the capture and burning of Guy Fawkes. A show and education for all the children that is part of History.
Come dressed in period dress, or as Guy Fawkes!
Be warned, there will be lots of explosions.
Bookings essential.
Event Dates
2019
      2nd Nov
7 Elevation Drive
Wongawallan, QLD, 4210
Located 0.1K from Wongawallan
Wongawallan Map
Wongawallan Map - Legend

Multiple Hotels

Hotel
Click on the map markers for more information. Hover over the map to zoom in & out or see satellite & terrain views.