Southern Downs Accommodation, Hotels, Tours & Information
Southern Downs
Discover South East Queensland Country, a region of charming rural townships, warm country hospitality and breathtaking scenery. Relax and unwind in a secluded getaway escape, explore the spectacular scenery on a bushwalk or mountain bike. Savour the delicious gourmet produce and visit the local wineries. Experience life on a working cattle station or enjoy a round of golf on a championship course.
Southern Downs: Where To Go / Sightseeing
Empire Theatre
Toowoomba's Empire Theatre is a heritage listed art-deco venue that provides a wide variety of performing arts for every taste. The Empire is Australia's largest regional performing arts complex and stages world class shows from leading national and international performers as well as showcasing a wealth of local talent.
Whether it is popular music, ballet, comedy or any live performance, the lavish art-deco styling of the venue combined with its state of the art technology makes for a magical and memorable experience. The Empire Theatre also offers historical tours and attracts many visitors each year. The complex is also a popular choice for conferences and events, including weddings, offering a unique experience to guests.
56 Neil Street
Toowoomba, QLD, 4350
Located 0.2K from Southern Downs
Southern Downs: Events
The 78-Storey Treehouse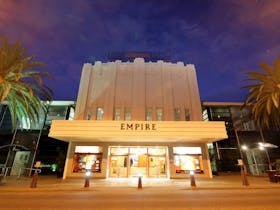 Andy and Terry's treehouse just keeps on growing! With yet another 13 levels, it's now got a Scribbletorium, a high security potato chip storage facility (guarded by one very angry duck!) and even an open-air movie theatre.
Speaking of movies, ther friends are going to be famous! The legendary Mr Big Shot has arrived to make a Hollywood blockbuster! But when his first step is to fire Andy and replace him with a monkey - well, a gibbon named Mel Gibbon - the battle is on. Will the treehouse blockbuster ever get made? Who will win the battle of Andy and Terry? And why are those mysterious spy cows turning up everywhere?
The team behind the 13, 26, 52-Storey Treehouses Live on Stage return with the newest, biggest, brightest blockbuster in the series...but watch out for those cows.
56 Neil Street
Toowoomba City, QLD, 4350
Located 0.2K from Southern Downs
The Gruffalo
After sell-out seasons across the world, including London's West End and Broadway, The Gruffalo returns to Australia. Join Mouse on a daring adventure through the deep, dark wood in this magical, musical adaptation of the classic picture book by Julia Donaldson and Axel Scheffler.
Searching for hazelnuts, Mouse meets the cunning Fox, the eccentric old Owl and the party mad snake. Will the story of the terrifying Gruffalo save Mouse from ending up as dinner for these hungry woodland creatures? After all, there's no such thing as a Gruffalo - is there?
Songs, laughs and scary fun for children aged 3+ and their grown-ups.
Event Dates
2018
      29th Sep
56 Neil Street
Toowoomba City, QLD, 4350
Located 0.2K from Southern Downs
Queensland Symphony Orchestra - Films and Flowers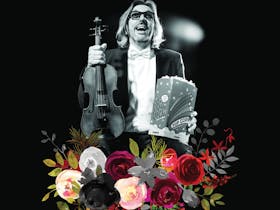 Movie buffs, this concert is for you! Come along and enjoy the beauty and power of some of cinema's finest soundtracks in this concert fit for everyone!
Savour the dark power and menace of Thunderball with its trumpets, piercing french horns and soul-stirring strings. Be lost in the bittersweet themes of classic La Dolce Vita. Embrace Morricone's nostalgic score for Cinema Paradiso, which adds depth to every scene. And try and stop yourself from crying as Lai's award-winning Love Story reminds you of the film's tragic tale.
This performance is a must for all film aficionados and lovers of music! (full program will appear here in 2018)
Event Dates
2018
      28th Sep
56 Neil Street
Toowoomba City, QLD, 4350
Located 0.2K from Southern Downs
Josephine Wants to Dance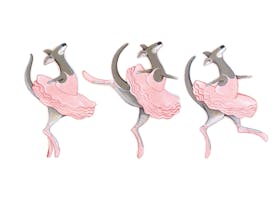 From the award-winning team behind Pete The Sheep comes another hilarious tale of a bush animal you'll never forget. Josephine is a kangaroo - who loves to dance.
When a ballet troupe comes to the sleepy town of Shaggy Gully, Josephine learns that there is another way to dance - ballet. As the ballet company prepares to perform, Josephine sneaks into town to peer through the window as the dancers rehearse, watching for hours and hours as they perfect their routine. The Josephine goes home and practices all night, all alone, until she knows the dance by heart. She spun, she swirled and pirouetted dreams... and at the end she always curtsies. She desperately wanted to dance like the ballerinas in pink tutus and silk ballet shoes! On the day of the first performance the ballet company was in trouble: the prima ballerina twisted her ankle and the understudy had a splinter in her toe! Who could dance the lead role? Who else could leap that high? Josephine's talents are called upon to help save the day.
A delightfully funny tale that looks at the importance of believing in yourself and realising your dreams.
Event Dates
2018
      27th Aug
56 Neil Street
Toowoomba City, QLD, 4350
Located 0.2K from Southern Downs
Cockfight
Two blokes in an office. One older, one younger.
A cross between The Office and a cage fight, Cockfight is a game of comical one-upmanship that builds to moments of emotive impact, where generational truths are exposed and unpacked. A flash of bared teeth, the desperation of needing to prove yourself versus the need to hold on to what you've got.
Its physicality is masterful and its comedy biting. - Dance Australia.
Event Dates
2018
      17th Aug
56 Neil Street
Toowoomba City, QLD, 4350
Located 0.2K from Southern Downs
Letters to Lindy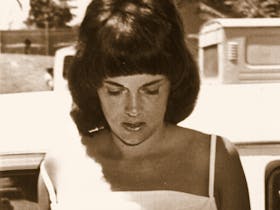 The story captivated a nation.
A mother accused of murdering her child, her claim - that the baby was taken by a dingo - denied and discredited by zealous police and a flawed legal system. The media circus, the rumours, the mob mentality, and a nation's prejudices laid bare. Over three decades, from baby Azaria's death to the final coroner's report, the public wrote more than 20,000 letters to Lindy Chamberlain.
Letters to Lindy draws on this correspondence, as well as extensive interviews with Lindy Chamberlain-Creighton herself, to create an enthralling, moving, and long overdue dialogue between Lindy and the nation.
Directed by Darren Yap and featuring the critically acclaimed performance from Jeanette Cronin as Lindy Chamberlain-Creighton, Letters to Lindy provides a deep insight into one of the most compelling legal and human dramas of our times.
Exquisitely touching... Detail upon detail is woven into a finely stitched masterpiece. - Australian Stage
This project has been assisted by the Australian Government through the Australia Council, its arts funding and advisory body.
Event Dates
2018
      7th Aug
56 Neil Street
Toowoomba City, QLD, 4350
Located 0.2K from Southern Downs
Coppelia at Empire Theatre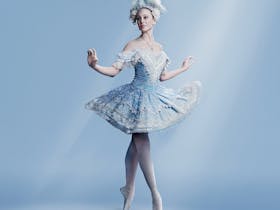 Swanilda and Franz are in love...until a beautiful stranger, the daughter of the magician Dr Coppelius, appears in town. But she is not what she seems, and Swanilda must rescue Franz from the magician's sinister workshop - with the help of some fancy footwork!
This sparkling tale of magic and mischief, with its irresistible melodies and 'living dolls', is amusing fun for the whole family. Inspired by E.T.A. Hoffmann's stories, Coppelia features exquisite costumes by master designer Kristian Fredrikson.
Kristian Fredrikson's costumes and sets are sumptuous, the dancing is neat and engaging, and children in particular will enjoy the story. - The Age
Event Dates
2018
      25th Jul
56 Neil Street
Toowoomba City, QLD, 4350
Located 0.2K from Southern Downs
The Very Hungry Caterpillar Show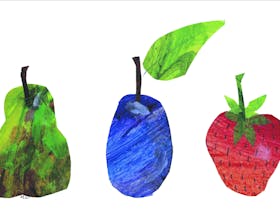 The Very Hungry Caterpillar Show is an adventure into the world of Eric Carle.
Audiences are transported into a giant pop up book filled with amazing characters; from an eight foot red crocodile, a life size yellow cow, an under water world filled with all types of sea creatures to a three meter beautiful butterfly and the hero of the show, The Very Hungry Caterpillar.
Event Dates
2018
      20th Jul
      21st Jul
56 Neil Street
Toowoomba City, QLD, 4350
Located 0.2K from Southern Downs
Queensland Pops Orchestra - Amigos Para Siempre
Pavarotti, Carreras and Domingo - The Three Tenors catapulted arias like Puccini's Nessun Dorma to hit single status. They redefined the musical performance landscape and their vocal combination became the stuff of legend. Not to be outdone, Patrick Pickett and the mighty Queensland Pops Orchestra revisit the artistry of this winning sound with Gregory Moore, Nathan Kneen and Adam Lopez. Having performed with The Pops over several decades, their soaring voices and entertaining stage banter is showcased in this performance.
Amigos Para Siempre is the first time these three friends have performed together in a concert of this scale and scope. They've worked alongside each other in operas and musicals over the years but, as Greg reflects, "It's taken us twenty years, so this is something worth celebrating! It's unique to have three friends, quite diverse in our respective careers, to come together and perform as a headline act for the first time."
Join them for the long-sought stage reunion of our very own Amigos Para Siempre...a concert that will linger in your heart forever!
Event Dates
2018
      28th Oct
56 Neil Street
Toowoomba City, QLD, 4350
Located 0.2K from Southern Downs
Southern Downs Map
Southern Downs Map - Legend

Multiple Hotels

Hotel
Click on the map markers for more information. Hover over the map to zoom in & out or see satellite & terrain views.