Middleton Accommodation, Hotels, Tours & Information
Middleton
Middleton is a popular spot for surfers and fishermen due to its spectacular beach.

Middleton is also known for its bakery, bed and breakfasts, beaches, swimming and holiday opportunities. The Southern Right Whale can often be seen off the low cliffs during June to September, with the most common location being off Middleton Point. For about 90 per cent of the time, the whales are spotted at Basham's Beach between Middleton and Port Elliot.

The beaches are great for kite flying. You can also take surfing lessons here, with local surf schools.

Encounter Pathway is a shared bike path running along the foreshore, connecting through to Victor Harbor, and the stretch between Middleton and Port Elliot is its most spectacular.

The town's name is believed to have been derived from 'Middle Town' - the town half way between Goolwa and Port Elliot on the railway line, which opened in May 1854. When the single track railway was built it was necessary to provide loop lines for the carriages to pass. It was from one such loop and siding that the township developed.

When the railway was extended to Strathalbyn in 1869 the residents of Middleton were able to persuade the authorities to make their town the junction for the new line.

During the early days of the settlement the beach extended more than 400 metres from the ocean to the sand hills. Suddenly, the ocean encroached on the beach and came up to the sand hills, believed to have been caused by an offshore movement on the ocean floor.

In February Middleton hosts the Middleton Jazz Festival. Enjoy foot tapping rhythms, with excellent food accompanied by quality wines specially selected from the Fleurieu region.
Middleton: Where To Go / Sightseeing
The Strand Gallery
The Strand Gallery is an important regional art gallery showing contemporary sculpture, printmaking, ceramics, textiles, paintings and photography from local and regional artists. The Gallery is located in a 100 year heritage listed old Post Office.
Port Elliot is an historic coastal town with beautiful beaches and a wide range of accommodation options.
Through summer the gallery is open Friday Saturday Sunday and Monday.
Over the winter opening hours are Saturday and Sunday 10 till 4.00
41 The Strand,
41
Port Elliot, SA, 5212
Located 4.0K from Middleton
Port Elliot Maritime Heritage Trail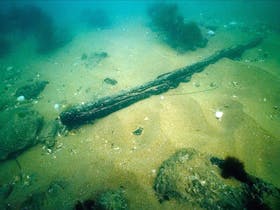 View the spectacular coast as you walk this easy self-guided trail. See Australia's first public railway and read the interpretive signs along one of our most beautiful beaches. You might see dolphins, whales and seals. Catch the Cockle Train from the station to go to Goolwa or Victor Harbor.
Early colonists wanted to bring goods from inland Australia down the River Murray in paddle steamers to the sea. But the river mouth was shallow and dangerous for ships. So a railway was built from the river port at Goolwa to Port Elliot. Ships could then take the goods out from Horseshoe Bay.
More than 500 ships used the port from 1851. Sadly, the bay was a ship trap in strong winds. Seven vessels were wrecked.
Four of the wrecks are often exposed in the surf zone. These are the Harry, Josephine Loizeau, Lapwing and the Flying Fish. The Flying Fish Cafe on the beach front is a reminder.
The other three wrecks cannot be located. These are the Emu, Commodore and the Athol.
The rail line was extended to Victor Harbor and trains run for visitors. The Port Elliot station includes a small museum.
Freeman Lookout,
Horseshoe Bay
Port Elliot, SA, 5212
Located 4.2K from Middleton
Port Elliot Market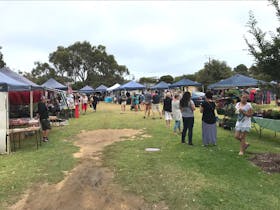 Port Elliott market takes place on the first and third Saturday of each month as well as other special event days.
The market is held at Lakala Reserve, Young Street, Port Elliot, a pleasant location within walking distance of the main street, which boasts a lake with ducks and other bird life. There is also a small children's playground and barbecue facilities.
The market is a typical country market with plenty of fresh local produce on offer as well as a good mix of other goods such as, bric-a-brac, collectables, plants, books, fishing gear, hats, crafts, homemade pickles, jams and relishes, there is even a AUD2.00 stall which attracts many people. You can also sit and relax whilst enjoying a delicious cappuccino for you morning tea break, or maybe a sausage from the barbecue and a soft drink for lunch. There is something here for everyone.
This market is managed by the Rotary Club of Encounter Bay and operates on the first and third Saturday of every month from 9 am to 2 pm. Extra markets are held every Saturday in January and special events days.
Lakala Reserve,
Young Street
Port Elliot, SA, 5212
Located 4.4K from Middleton
River Dolls Of Goolwa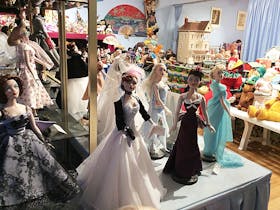 River Dolls of Goolwa offers two experiences for all members of the family when you visit. A display of 3000 items showcases dolls, toys, teddies, trains and other childhood memorabilia. A large Barbie display, boys toys, national dolls and famous characters will bring back many memories. All members of the family will find something of interest as you spend time wandering through the award-winning display. There is a small charge for visiting the museum.
In keeping with our theme of 'childhood memories' we have a lolly shop, Dollies Lollies - Sweet Memories. Indulge yourself by selecting from the large range of Australian, English and Dutch sweets from Dollies Lollies.
Situated on the main street of Goolwa opposite the Caltex Service Station, River Dolls is air conditioned with easy wheelchair access. Group and school bookings can be made by prior arrangement and early or late opening can be arranged for coach groups.
33 Cadell Street
Goolwa, SA, 5214
Located 5.8K from Middleton
Middleton: Activities
The Southern Right Whale can often be seen off the low cliffs during June to September, with the most common location being off Middleton Point. For about 90 per cent of the time, the whales are spotted at Basham's Beach between Middleton and Port Elliot.
Middleton: Events
Southern Surf Festival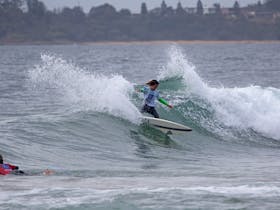 The 2018 Southern Surf Festival is a three-day celebration of South Australian surfing and surf competition held from April 27-29 on the Fleurieu Peninsula. The festival is the first of its kind to be held in the state and will feature 250 competitors vying for State Championship status in shortboard, longboard, standup and kneeboard surfing along with a wide range of family friendly activities. Supported by Alexandrina Council, the event is expected to attract thousands of visitors and attendees and hundreds of overnight stays on the famed South Coast surf mecca.
The entire three days will be a celebration of surfing in South Australia, incorporating all aspects of our unique and inclusive surf culture. We are looking for partners to present a board swap, play music, present art, present surf movies, provide entertainment or food or any other surfing related community activity. We will provide scheduling, space, facilities and marketing support for any such activities. The family friendly festival will have something for everybody, no matter how actively involved in the sport you are.
Event Dates
2018
      27th Apr
      28th Apr
      29th Apr
Ocean Parade
Middleton, SA, 5213
Located 1.2K from Middleton
39 Forever Amity dry
Do you still think you're 25 even though your birthday stubbornly insists you're not? Do you look at J-Lo and hope you can look that good at 47, even though you may never have looked that good? Do you wonder how adults were born in the 1190's? This hilarious new show takes a candid look at female ageing in a world where Botox and Photoshop are the norm and looking your age feels like a failure.
'39 forever' is written and presented by Amity dry (The Block) after the success of her hit musical 'Mother, Wife and the Complicated Life', which has been played at the New York Musical Theatre Festival, the United Nations, been translated into Norwegian for a European season and performed at over 100 shows nationally. After winning critical and audience acclaim for her honest account of marriage and motherhood, Amity turns her focus to ageing in this comedic and poignant exploration on the pressure women face to stay forever young.
Event Dates
2018
      17th Nov
Cadell Street
Goolwa, SA, 5214
Located 5.8K from Middleton
Youth Showcase Extravaganza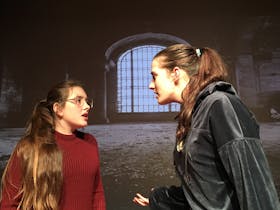 Presented by Wet Paint Youth Theatre and Show Us Ya Shorts Youth film Festival extravaganza promises to stimulate and excite the mind and souls of all who attend, with a night filled with a live theatre performance by Wet Paint Youth Theatre participants.
Short films from local young film makers, live music, comedy and free popcorn, drinks, great door and quiz prizes and loads of fun for all the community.
Event Dates
2018
      2nd Nov
Cadell Street
Goolwa, SA, 5214
Located 5.8K from Middleton
Band of The South Australia Police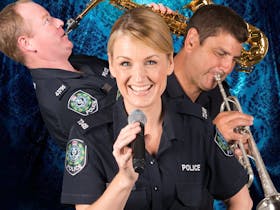 Join the Band of South Australia Police as they return to Goolwa in October for a fun-filled afternoon of musical entertainment. Come and enjoy a night of entertainment.
Event Dates
2018
      27th Oct
Cadell Street
Goolwa, SA, 5214
Located 5.8K from Middleton
Making Mozart The da Ponte project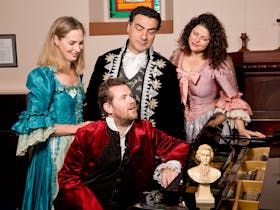 'Making Mozart' takes place in Mozart's studio where he receives a visitor in the form of Lorenzo da Ponte - ex-priest, poet and librettist. the two recreate the conversations that led to the operas written by the greatest librettist. As da Ponte beguiles Mozart with his ideas, his imagination comes alive and suddenly the characters appear before his eyes.
Three internationally-acclaimed opera singers (soprano Gisele Blanchard, mezzo Catriona Barr and baritone Mario Bellanova) take you on a whirlwind tour of three of the greatest operas ever written; 'The Marriage of Figaro', 'Don Giovanni' and 'Cosi Fan Tutte'. Joined by pianist Jamie Cock as Mozart and opera critic and broadcaster Ewart Shaw as da Ponte, the story is told in a sparkling and witty fashion, packed with Mozart's best loved arias and duets.
Event Dates
2018
      13th Oct
Cadell Street
Goolwa, SA, 5214
Located 5.8K from Middleton
The Scientifibubble Show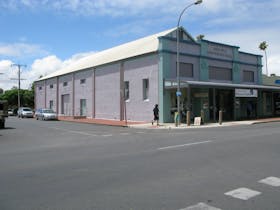 Discover the amazing science of bubbles with world record-holder Bubble-oligist, Marty McBubble! How are bubbles created? Why do they pop? What shapes and colours can bubbles make? What's it like to be inside a bubble? Children will discover all of this and much more as Marty McBubble engages their natural sense of wonder with his interactive bubbly experiments. From bubble cubes and sculptures to bubble rockets and volcanoes, the audience will be enthralled as Marty demonstrates scientific concepts such as iridescence, surface tension and bubble geometry.
Event Dates
2018
      2nd Oct
Cadell Street
Goolwa, SA, 5214
Located 5.8K from Middleton
Middleton Map
Middleton Map - Legend

Multiple Hotels

Hotel
Click on the map markers for more information. Hover over the map to zoom in & out or see satellite & terrain views.