Melbourne Airport (Intl) to Port Melbourne - Sedan
Royale Limousines

- Melbourne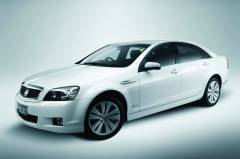 Royale
Trailers:

When use of a trailer is required an additonal charge will apply. Please contact us for rates.

Sydney New Years Eve:

Transfers do not operate on 31December from 4:00pm to 3:00am due to road closures.

Valid for 01APR22-31MAR24:
Domestic Arrival information:

Virgin Australia and Jetstar ( Domestic Terminal 2 ) and Qantas ( Domestic Terminal 3 ) Passengers arriving at Domestic Terminal need to take short walk through the Shuttle Bus pickup bays (known as "the HORSESHOE" ), which is located outside, at the end Terminal 2 and 3. Important: when coming out of Terminal 2 please VEER TO THE LEFT and when coming out of Terminal 3 please VEER TO THE RIGHT and walks to the Shuttle Bus pick-up bay. Being Shuttle Bus service, you may expect to wait up to 30 minutes and another 15 minutes before your transfer departs. Should you not make contact with driver after 30 minutes lapsed, please call Royale Coaches at 1300 650 260 For delayed flights, please immediately call and inform Royale Coaches at 1300 650 260 for further instruction on the next available transfer.
-Transfers required between midnight and 5:30am will be charged an additional fee. Arrival departure transfer is based on scheduled flight arrival time and Departure transfer is based on pick up time. Please contact your service provider for the applicable surcharge.

Maximum Passengers Per Vehicle: 2.
Baggage Capacity: 2 suitcases and 2 carry on luggage. Excess luggage transportation by taxi at owner's expense.

Arrival Information:
- After exiting Customs, proceed to the Meeting Point located in front of Door A, near the Travelex/Optus counter where you will be met by your Royale Limousine driver who will be holding a sign with your name on it..
- If you arrive outside these hours and your driver can not be located, please contact Royale Limousines, 1300 650 260 for further instructions.
- Driver wait time is up to 90 Minutes after flight arrival.

Booking Conditions:
- Pick-up and drop-off details including flight numbers must be advised at time of booking.
- Luggage cannot be carried in the cabin.