Print Page
Harbour Sails

23 Goondoon Street , Gladstone QLD 4680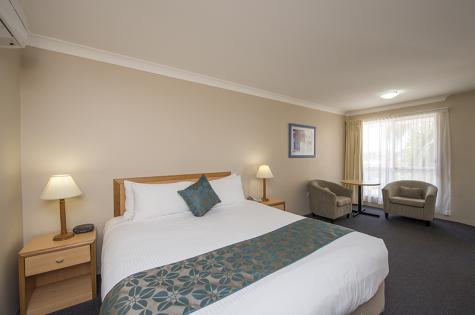 Executive King Room
Gladstone's most accessible 4 star Motor Inn located in the CBD, and just minutes walk from the mall, marina heron island ferry service. With access via the front and the back with ample off street parking for all size vehicles. Beautifully appointed large spacious rooms for you to relax and unwind.
Facilities:
Business Service Available
Parking - Car Space Available
Dining Options Off-Site Nearby
Guest Laundry
Motel/Motor Inn
Pool
Restaurant - On Premises
Reception Hours:
Mon - Sat 6.30am-9.00pm Sunday 7.00am - 7.00pm
Check In/Out Info:
After hours check in call the office and get instructions prior to 9.00pm. Check out, payment the night before, leave key in room, lock the door on way out.
Internet Facilities:
Restaurant Info:
Restaurant Hours 6.30am - 8.30am and 6.00pm - 8.30pm
Credit Cards Accepted:
Note that a credit card may be requested upon check-in as a form of security deposit.
Important Information:
N/A
Dates and Passenger details
Retrieving information....
Loading map, please wait...