Print Page
Cascade Garden Apartments

Norfolk Island NSW 2899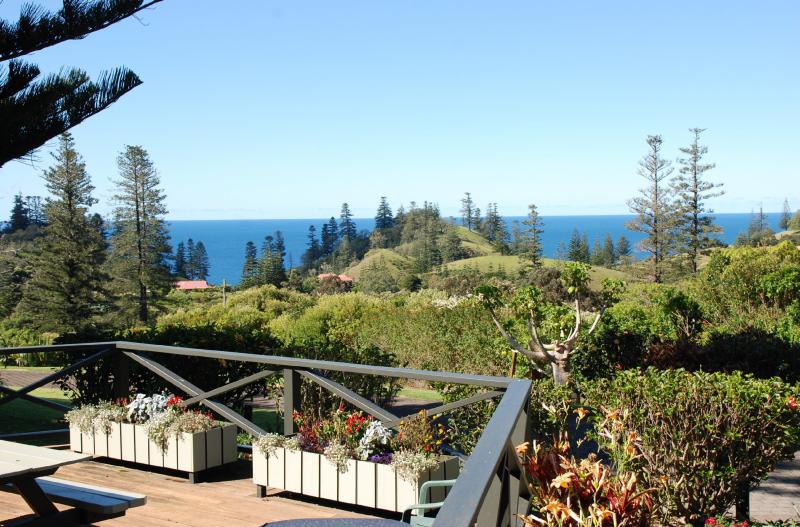 Deck View 2
Cascade Garden Apartments, set in almost one acre of grounds, the extensive and colourful gardens featuring Hibiscus, Kentia Palms and Norfolk Pines, exude the subtropical feel of Norfolk Island.
Equipped with all the modern conveniences, there are four one-bedroom and one two bedroom apartments, all facing east with magnificent views. (Two of the one bedroom apartments have an interconnecting door so as to make another two bedroom apartment, if and as required). All apartments have fully equipped modern kitchens and all one bedroom apartments have a private, covered rear deck.
Important Information:
N/A
Dates and Passenger details
Retrieving information....
Loading map, please wait...